TV Jones SuperTron Pickup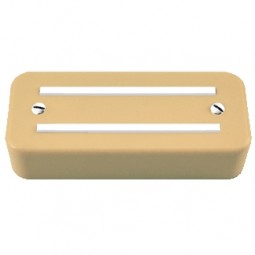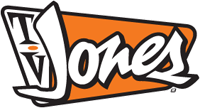 Hersteller

: TV Jones
Produktinformationen
Merkmale
Art

Humbucker

Instrument

Gitarre
The TV Jones Super'Tron is a replica of the original early 1960's prototype design. It is basically a TV Classic with steel blades instead of pole screws. The blades provide a larger magnetized surface area, producing greater inductance. The resulting tone retains the TV Classic clarity, but with a bold and full broadband punch.
Bridge: Blades are milled with a radius for superior string-to-string balance
Neck: Made with flat blades to keep the tone clear and warm
Charakteristik/Klang
Similar to the TV Classic but a thicker and bolder tone Warmer than mid 1960's Super'Trons with laminated blades The Super'Tron neck is very clear and warm. Great choice for finger picking or jazz.
Ähnlichkeit
Early 1960's proto-type Super'Tron with solid steel blades
Verfügbare Mountings
NE Filter'Tron Mount - kommt mit "Compression Rubber"
English Mount - verschiedene Rahmen verfügbar
P-90 Soapbar Mount - kommt mit "Compression Rubber"
DeArmond Mount - Abstandsring zum fein-justierung enthalten
Musikrichtungen
Blues, Rock 'n' Roll, Jazz (Neck-Position), Finger Style (Neck-Position)
Wer diesen Pickup spielt
Chet Atkins (Super'Tron Neck), Brian Setzer (Black Pin Striped Hot Rod – Run, Run Rudolph)
Weiterführende Links